Premiere of "Penthesilea" at Romanfabrik / Frankfurt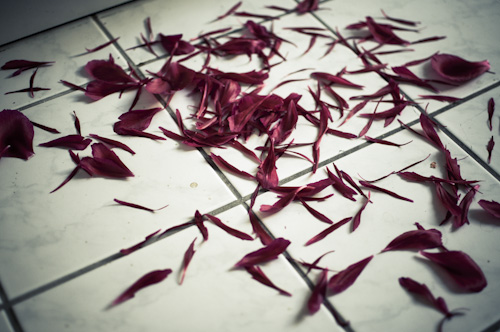 sub-tle. has produced music for "Penthesilea" (Heinrich von Kleist).
The premiere will be performed at Romanfabrik / Frankfurt a.M
on Wednesday 5.12.2012 & Thursday 6.12.2012.
Romanfabrik
Hanauer Landstraße 186
60314 Frankfurt/Main
Tel.: +49 (0) 69/4 94 09 02
20:30 – | Entrance 15 Euro (Reduced rates: 12 Euro)
http://romanfabrik.de/
/// DE ///
"Penthesilea"
Heinrich von Kleists Drama Penthesilea erschien erstmals 1808, wurde aber erst im Jahre 1865 in Berlin uraufgeführt. Um Troja herrscht Krieg, der Stamm der Amazonen steht den Trojanern im Kampf gegen die Griechen bei. Die Amazonenkönigin Penthesilea begegnet auf dem Schlachtfeld dem Griechen-Heros Achill, verliert im Kampf das Bewußtsein und wähnt sich beim Erwachen als Siegerin. Der Kampf hat in beiden die Liebe zum anderen geweckt, und Penthesilea, dem Gesetz Dianas folgend, fordert als vermeintliche Siegerin Achill auf, mit ihr zu ziehen. Der Grieche weigert sich, woraufhin beide sich erneut zum Kampfe verabreden. Ein hochmodernes Drama begegnet uns im Kleide der Antike.
Die Schauspielerin Kathleen Morgeneyer (Deutsches Theater Berlin) und der Regisseur und Schauspieler Harald Fuhrmann führen dieses Stück als szenisches Spiel auf. Musik: Satoshi Okamoto [sub-tle.] .
Romanfabrik
Hanauer Landstraße 186
60314 Frankfurt/Main
Tel.: +49 (0) 69/4 94 09 02
20:30 Uhr | Eintritt: 15 Euro (ermäßigt: 12 Euro)
http://romanfabrik.de/
/// JP ///
クライストの"Penthesilea"舞台音楽をプロデュースしました。
プレミアは2012年12月5日(水)と6日(木)、フランクフルトのRomanfabrikにて上演されます。
お近くにおられる方は是非!
Romanfabrik
Hanauer Landstraße 186
60314 Frankfurt/Main
Tel.: +49 (0) 69/4 94 09 02
20:30 – | Entrance 15 Euro (Reduced rates: 12 Euro)
http://romanfabrik.de/