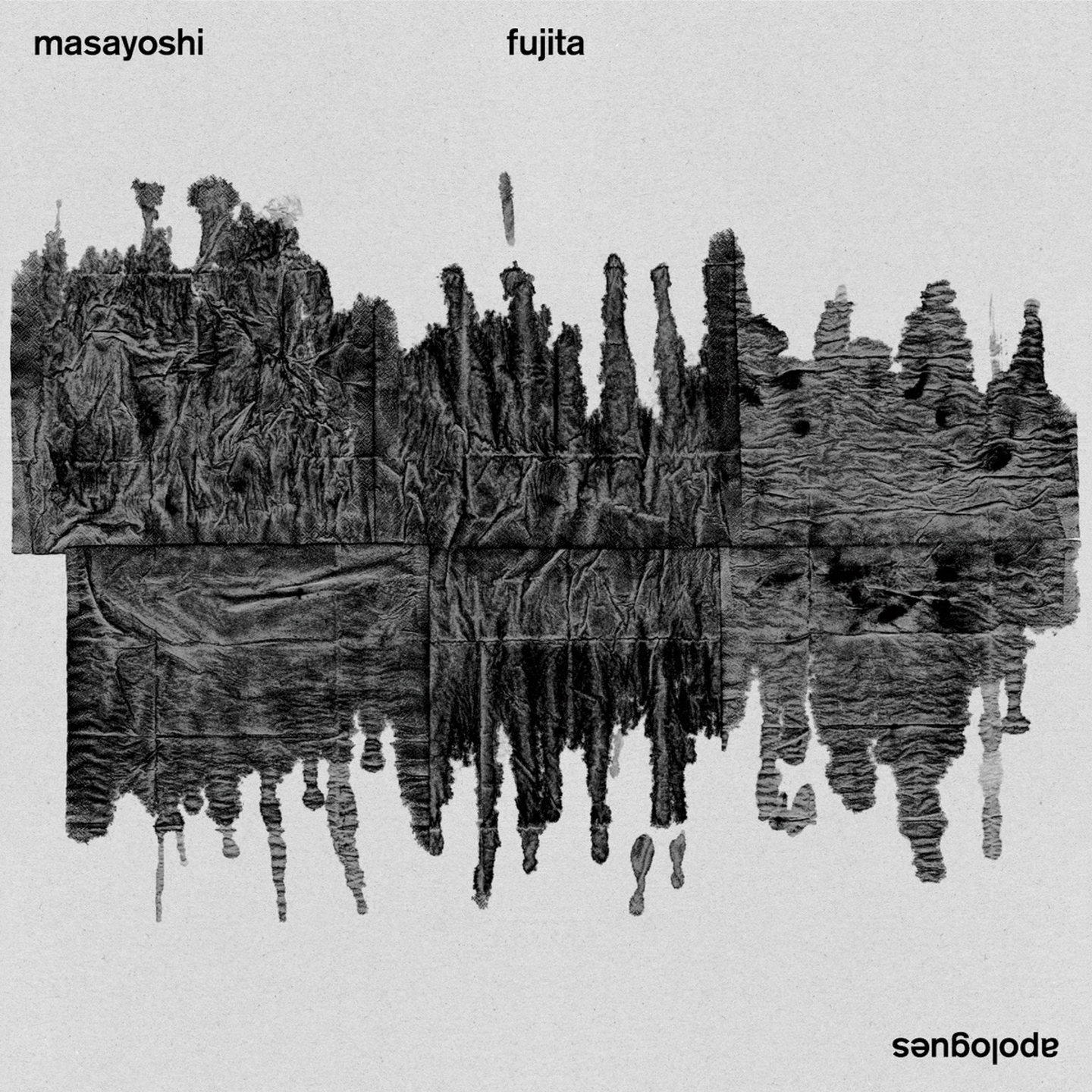 Apologues
Masayoshi Fujita / 2015
released on 18.09.2015 from Erased Tape
Recording + Mixing by Satoshi Okamoto [sub-tle.]
Masayoshi Fujita, the Berlin-based Japanese vibraphone player, also known under his alias el fog came to the attention of label founder Robert Raths a few years ago. Not only because the vibraphone is an intriguing instrument, but also the way Masayoshi treats his instrument and draws ethereal and layered sounds, is what truly attracted him to Masayoshi's work.
Having released more ambient-based/electronic recordings of the vibraphone under el fog, Masa became more interested in the sound of the vibraphone itself. He started to compose acoustic pieces and released the first solo album under his real name, titled Stories, in early 2013. Apologues sees Masayoshi for the first time use an array of instruments besides his lead instrument – such as the violin, cello, flute, clarinet, French horn, accordion, piano and snare drum played by friends, but arranged by Masa himself.
"My idea was to let those instruments express their own images or atmospheres that each instruments have by nature, or have been given in their history, and not treating them just as accompaniments of the vibraphone. Also, it was new for me to compose a song as a whole. As I wrote the vibraphone part first, I tried to hear other sounds in my head and tried to leave enough room for them and sometimes play only fundamental parts on the vibes."
In addition to the mallets, Masayoshi often plays the vibraphone with a violin or cello bow, like on Tears of Unicorn and Knight and Spirit of Lake. He would also place bead strings on the vibraphone bars to create an ambient shimmer that can be heard on songs like Moonlight and Swallow Flies High in the May Sky. The latter was composed to let the clarinet express its characteristics and tell its story, whilst the vibraphone takes a supporting role. "The clarinet sounds very warm and soft and very 'spring' to me", says Masa.
Inspired by "the silence and deepness of the fog, the mountains and the gravity within", his music has a very unique atmosphere and often creates images in the listener. Requiem, which Masayoshi composed for French horn, to him evokes "images of mountains, fields and the far away". The song Tears of Unicorn was inspired by a painting which features in Hayao Miyazaki's Studio Ghibli animation Kiki's Delivery Service, drawn by a woman that lives in the forest.
"With this album the main idea was to evoke images, atmospheres, sceneries and stories in the listener, the images that have accumulated in myself. At the same time it was an exploration of the unexplored beauty of the vibraphone, and also a pursuit of the charm of the instrumentation and the music itself. Erased Tapes releases a lot of great stuff and naturally became my favourite label of late. And I thought it would fit well to my music."